The place to find
fresh & flavorful
asian eats!
Crab Rangoon

momma's melt-in-your-mouth cream cheese recipe
Egg Roll

chicken, cabbage, and celery – best egg rolls ever!
Fusion Roll

chicken, bean thread noodles, and veggies
in a light flaky wrap
Gyoza
pan-fried pork dumplings
Calamari
lightly breaded and wok-fried with onions & scallions
Hot & Sour
tofu, mushroom, bamboo, & egg simmered with subtle heat
Pho Bowl

rice noodle, beef, meatball, onion, scallion, bean sprouts, basil, fried garlic, & fried onion in a seasoned broth
Tom Yum Ramen

egg noodle, chicken, tomato, mushroom, bamboo, and onions simmered in a tamarind broth with lemongrass, galangal & curry and topped with scallions and basil
Tom Ka Ramen
just like the tom yum – but with coconut milk
Pad Thai Noodle
thin rice noodles with onion, scallion, bean sprouts, and egg cooked in tamarind & a sweet lemon-lime sauce with peanuts
Bulgolgi

korean beef dish with a sweet twist
General's Chicken

broccoli, onion, and scallion tossed with battered chicken in a spicy, tart & sweet brown sauce
Thai Szechuan

broccoli, baby corn, bamboo, mushroom, peas, chestnut, bell pepper, onion, & carrot in our spicy szechuan coconut sauce
Excellent atmoshpere. The gentleman that was working was very friendly and cooked incredible Pho!! Can't wait to go back already!! And perfect portion sizes.
.....
Great spot for eclectic Asian cuisine. I had the Tom Ka Ramen soup and it was delicious.


.....
The food is amazing. My kids love it as well! So far every time I've been there the service has been great as well.

.....
Our new favorite lunch and dinner place. We always have extra to take home. My favorite is the Curry Noodle...My husband really likes the Pho Bowl.
.....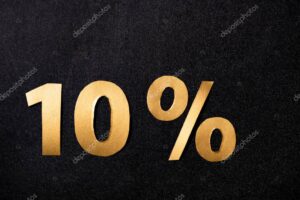 10% OFF TAKEOUT
(mention this offer when placing order to receive discount)

Kamchi Rice & Noodles
6747 Fulton St E
Ada, MI 49301

(616) 676-5888

(Inside Ada Hillside Center)